Ryan Adams' Guitarist and Drummer Speak Out About 'Sickening' Allegations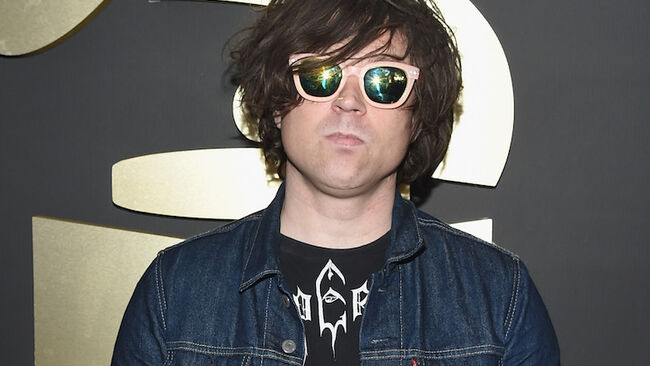 Two people close to Ryan Adams have come forward to speak their truths about the musician and stand in solidarity with the brave women who told their stories. The singer-songwriter's guitarist, Todd Wisenbaker, shared a statement on Instagram Monday (February 18), admitting he'd seen glimpses of the alleged abusive behavior, only to have it all be explained away by his bandmate.
"There were times when I chose to believe his insane version of the truth because it was easier than believing that anyone is capable of being this much of a monster," Wisenbaker wrote. "It's sickening and embarrassing. I've recently learned that pretty much everything he's ever told me is a lie upon a lie upon a lie. There are excuses and denials for everything."
"I believe in forgiveness, redemption and recovery, but my life has become a complete s***storm of someone else's utter delusion," he continued after explaining how he'd asked Adams to get help in the past, and even offered assistance himself.
Wisenbaker concluded his message by admitting he didn't come out sooner because he was "actively afraid for the safety of my family," and praised the women who spoke out, calling them "brave beyond words."
The indie artist's former drummer Marshall Vore, who currently backs Phoebe Bridgers, one of Adams' accusers, also expressed his feelings through an Instagram post.
"i met Ryan Adams in 2010. i have so much to say about this but i'll keep it short," he began before confirming the allegations. "everything everyone is saying is true. i saw a lot of it and believed the weird web of lies he would tell. after a while a lot of them i just knew weren't true and yet i did nothing. for a long time i said nothing. i'll never make that mistake again."
"this guy has been a huge lesson in my life about how not to treat people,' he continued. "the last two years of my life playing with phoebe has proved that this isn't how music is, and that music is actually filled with good people who care about each other. if you have a situation you're not sure about or someone is promising you things or pressuring you, please feel free to reach out. i live on IG. also, I'm incredibly proud of the people who are brave enough to tell their stories in public. it's a hard thing to do and it's truly making a difference. i love you guys, man."
The allegations first surfaced when The New York Times published an exposé chronicling the harrowing stories of seven woman who had endured emotional and sexual abuse caused by Adams. Among the victims was Bridgers, the musician/producer's ex-wife Mandy Moore, and an underage fan.
Since the article came out, Adams' upcoming album Big Colors has been "put on hold" by Universal Music Group. His longtime collaborator Jenny Lewis also addressed the allegations, saying she stands in solidarity with the women who have come forward.
The indie star denied all accusations in a a since-deleted series of tweets.
"As someone who has always tried to spread joy through my music and my life, hearing that some people believe I caused them pain saddens me greatly," her wrote. "I am resolved to work to be the best man I can be. And I wish everyone compassion, understanding and healing."
"But the picture that this article paints is upsettingly inaccurate. Some of its details are misrepresented; some are exaggerated; some are outright false," he continued. "I would never have inappropriate interactions with someone I thought was underage. Period."
The FBI is currently investigating the claims that Adams participated in inappropriate communication with a minor.
Photo: Getty Images