Matty Healy Admits That He Only Feels 'Really Free' When He's Onstage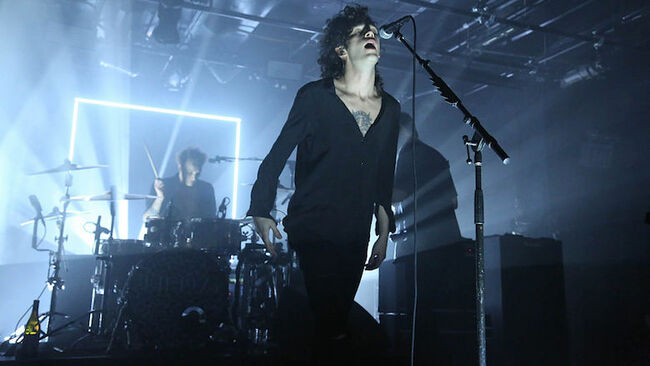 Matty Healy went to rehab in December 2017, and since then has become gradually more candid about his struggles with heroin addiction. During a recent chat with GQ, The 1975 frontman continued to open up about the moments that make him feel free now that he's clean and sober.
"Sex, drugs, done all of them, that's not a path to salvation," he explained. "Not that I don't have a good sex life, not that we need to get personal about it, but art, drugs, sex, religion... Religion, unfortunately, [is] not an option, especially if you live in England. They're all just forms of losing yourself and I think I see that at shows, kids having that moment of freedom. That's one of the only times I feel really free, when I'm on stage, not because people are looking at me, but because I'm fulfilling my purpose."
In 2019, the band leader will be fulfilling his purpose all over the world, as the indie pop group embarks on an extensive tour in support of its latest album, A Brief Inquiry Into Online Relationships. He'll even turn 30 while in California, ahead of The 1975's Coachella appearances. But he's not afraid of the milestone birthday. In fact, embracing it.
"I feel very representative of where I am artistically. A Brief Inquiry, I felt, was a good record to make at the age I am. It doesn't feel like a naive record and it doesn't sound like a crusty record," he said. "So, I'm feeling myself at 30."
Photo: Getty Images